China-ASEAN Trade Strengthens: Business Times
With a trade war and rising tensions between China and the United States, ASEAN members offer substitute markets for both nations. To date in 2020, ASEAN members account for about 15 percent of China's trade volume, compared with about 14 percent with Europe and 11 percent with the US, reports DBS Group Research. ASEAN accounted for more than 15 percent of Chinese exports and the US share declined to 15 percent from 19 percent. Technology is a leading component of such trade. Multinational companies like Samsung, Panasonic and Apple suppliers like Foxconn hope to avoid US tariffs by relocating firms away from China. Mexico replaced China as the top trading partner for the United States, and Vietnam jumped from 16th to 11th place as a top US trade partner. "Among Asean counties, China's bilateral trade with Vietnam increased the most dramatically, Mr Chow noted," reports the Business Times. "Outbound shipment to Vietnam grew fivefold in value from 2009 to 2019, while China's imports from Vietnam recorded a surge of 25.5 per cent year to date." The Regional Comprehensive Economic Partnership free trade agreement, soon to be finalized, will spur even more trade. – YaleGlobal
China-ASEAN Trade Strengthens: Business Times
Amid Covid-19 lockdowns and icy US relations, bilateral trade with 10 ASEAN members accounts for large part of China's trade volume for 2020
Read the artice from the Business Times about increased trade betwen China and ASEAN members for 2020.
Read the report on China-ASEAN trade by Nathan Chow of DBS Research from the Business Times: "China's exports contracted 3.3% YOY in May as the coronavirus pandemic continued to weigh on external demand. While imports plunged 16.7% last month, a rise in inbound shipments of major commodities in real terms (eg. real imports of crude oil rose 19.2%) was a sign of stabilizing domestic demand."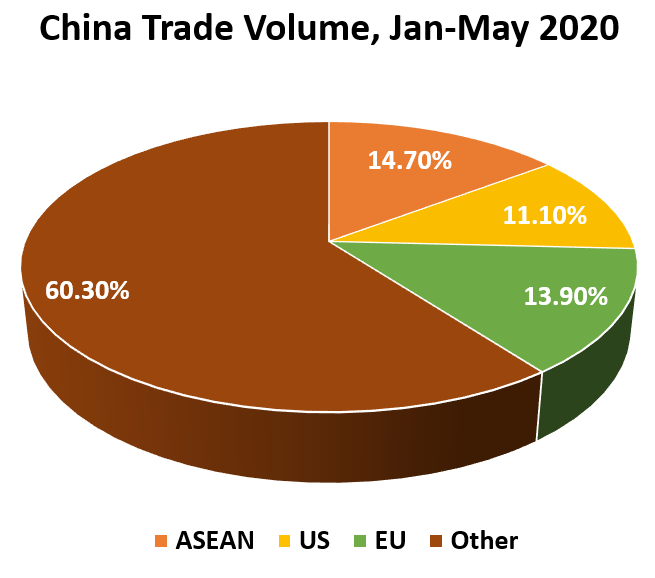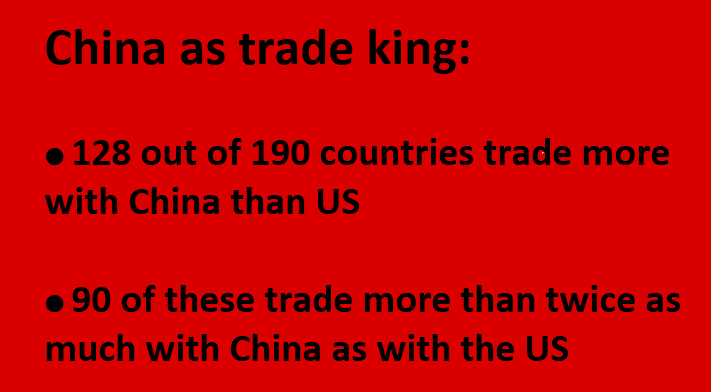 SPH Digital News / Copyright © 2020 Singapore Press Holdings Ltd. Co. Regn. No. 198402868E. All rights reserved.