COVID-19 Tests World Image: New Statesman
Many nations view their citizens as resilient during times of crisis, capable of putting the best minds to work and and enduring sacrifices for the common good. The challenge during the COVID-19 crisis is convincing citizens to self-isolate, avoiding infections and overwhelming health systems – even as the cure imposes severe damage to local and national economies. "Around the world as in Britain, political and moral leaders, commentators and ordinary citizens are urging their fellow citizens to respond with dispassionate resilience, often by invoking it as a supposedly distinctive national trait," explains Jeremy Cliffe for New Statesman, though he questions whether some characterizations are accurate or admirable. "Stoicism, of course, is a classical Western tradition that corresponds to comparable, but philosophically distinct, notions of dispassionate resilience in other cultures." Cliffe points out how stoicism as a philosophy values order, stability and logic, also criticized for being imperialistic and individualistic. Stoicism should not be a license for cruelty, and John Milton and other thinkers argued that self-sufficiency is an illusion. Anyone can suffer misfortune. Most countries will be tested, with massive closures, disrupted routines and overwhelmed health systems, and all must prepare. Cliffe concludes, "Done right, stoicism tolerates human error and weakness, but applauds every choice to tolerate the imminence of misfortune with good humour, calm decency and solidarity." – YaleGlobal
COVID-19 Tests World Image: New Statesman
Many nations embrace stoicism for their identity – the attitude should entail tolerance, preparedness, aspirations, good humor, calm decency and solidarity
Wednesday, March 18, 2020
Read the essay from New Statesman about stoicism during times of crisis.
Jeremy Cliffe is International Editor of the New Statesman.
Poetic Reflections on Stoicism

For the Prince in Exile
Peerless and solitary
You allow me to stay
Our first meeting night:
The height of autumn,
The air crisp-clear.
   But the mists come soon,
   Then the rain,
   Then, toward morning,
   The milky moon.
         Then the thunder,
         Then the flood,
         Then your stoic sleep
         While I drop tears
         You scorn to weep
- Li Chin, AD 750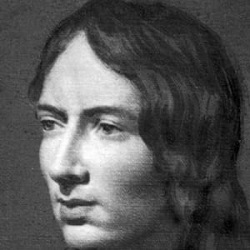 The Old Stoic
Riches I hold in light esteem,
And love I laugh to scorn,
And lust of fame was but a dream
That vanished with the morn….
Yes, as my swift days near their goal,
'Tis all that I implore –
In life and death, a chainless soul,
With courage to endure.
- Emily Brontë, 1846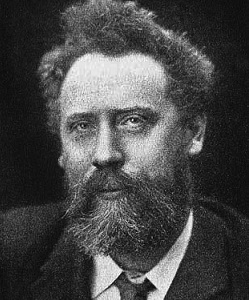 Invictus
I thank whatever gods may be
For my unconquerable soul….
It matters not how strait the gate,
How charged with punishments the scroll.
I am the master of my fate:
I am the captain of my soul.
- William Ernest Henley, 1875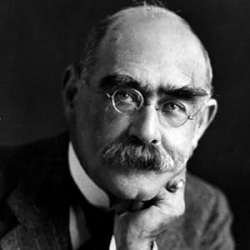 If
If you can keep your head when all about you   
    Are losing theirs and blaming it on you,   
If you can trust yourself when all men doubt you,
    But make allowance for their doubting too;   
If you can wait and not be tired by waiting,
    Or being lied about, don't deal in lies,
Or being hated, don't give way to hating,
    And yet don't look too good, nor talk too wise.
If you can dream—and not make dreams your master;   
    If you can think—and not make thoughts your aim;   
If you can meet with Triumph and Disaster
    And treat those two impostors just the same;   
If you can bear to hear the truth you've spoken
    Twisted by knaves to make a trap for fools,
Or watch the things you gave your life to, broken,
    And stoop and build 'em up with worn-out tools….
- Rudyard Kipling, 1895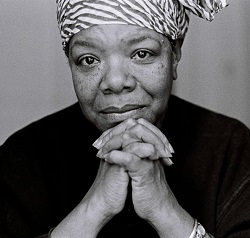 Still I Rise
You may write me down in history
With your bitter, twisted lies,
You may trod me in the very dirt
But still, like dust, I'll rise….
You may shoot me with your words,
You may cut me with your eyes,
You may kill me with your hatefulness,
But still, like air, I'll rise.
- Maya Angelou, 1978