Defectors Launch Anti-NK Leaflets: Korea Herald
Both North Korea and South Korea agreed to stop cross-border distribution of goods and leaflet distribution since a 2018 summit between the two leaders. "A group of North Korean defectors claimed Tuesday it had sent anti-Pyongyang leaflets across the border, continuing an activity that has enraged the North regime, which cited it as the reason it wrecked a liaison office with the South," reports Ahn Sung-mi for the Korea Herald. A defectors group claims six members sent 20 balloons with about 500,000 leaflets, booklets and some small bills. Police retrieved one balloon with photos of the Kim family and banner calling for North Koreas to rebel. South Korea's Unification Ministry suggested the leaflets did not reach North Korea and vow a strict crackdown on such cross-border activities and scrutiny of donations. South Koreans are divided about the policy, and North Korea announced plans to distribute 12 million anti-Seoul fliers with 3,000 balloons. On June 16, North Korea blew up an inter-Korean liaison office in Kaesong and returned loudspeakers to the border. – YaleGlobal
Defectors Launch Anti-NK Leaflets: Korea Herald
A group of six defectors defy South Korea government ban and conduct nighttime launch of 20 balloons with anti-regime leaflets toward North Korea
Read the article from the Korea Herald about North Korean defectors trying to distribute leaflets from South Korea.
Also, read the article from the Korea Times about the Inter-Korean Exchange and Cooperation Act, which bans sending of goods, including communications, to North Korea without government permission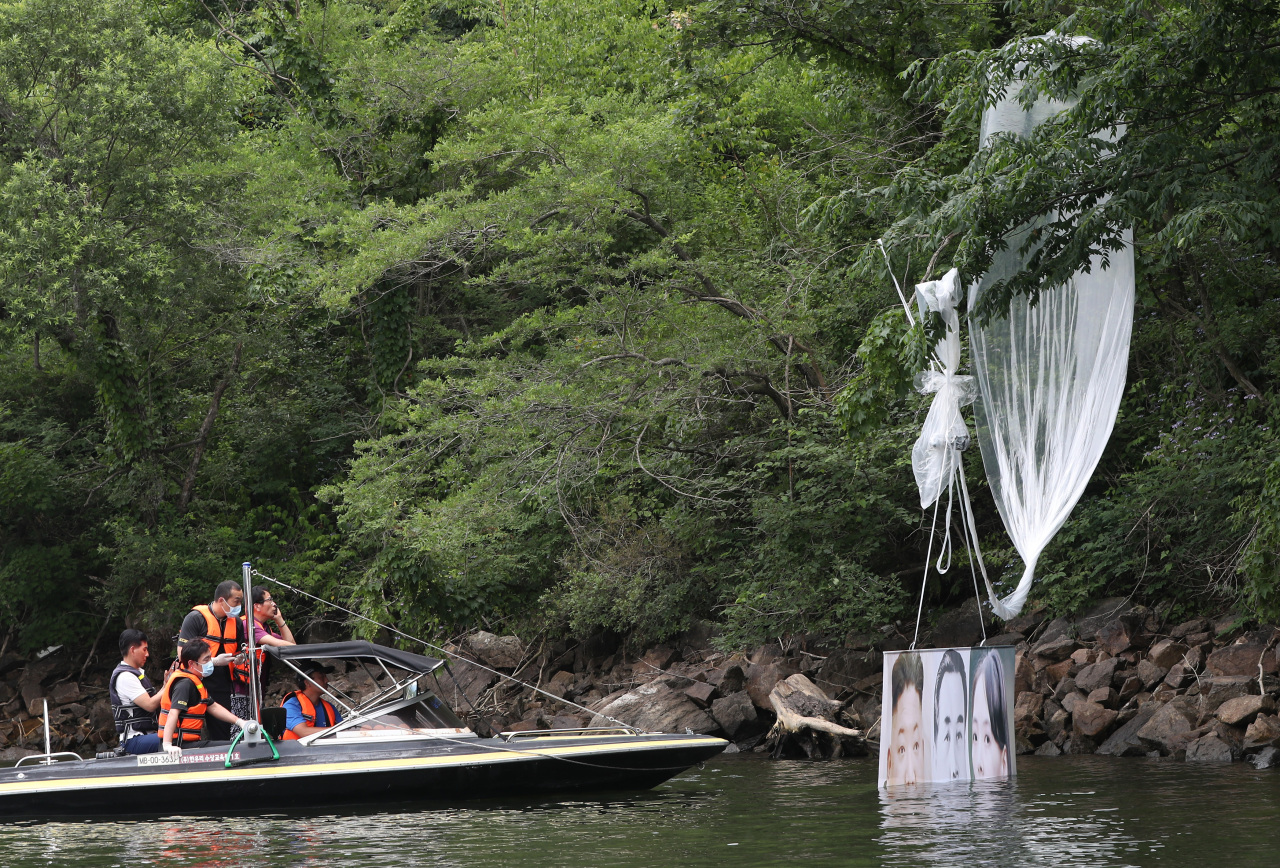 Copyright Herald Corporation. All Rights Reserved.