Human-to-Human Spread of Coronavirus: NBC News
Chinese health officials have identified about 300 cases of the new coronavirus, with dozens of other cases waiting for verification. About 95 percent of the cases are linked to the Wuhan area. Still, authorities around the globe have increased screenings at airports and other travel hubs to prevent rapid spread, similar to SARS in 2003. China's government has also confirmed human-to-human transmission of the virus, with 14 health care providers infected. Six people have died and cases have been identified in Thailand, Japan, Taiwan, South Korea and the United States. "The outbreak comes ahead of the Chinese Lunar New Year in late January, during which hundreds of millions of people are expected to travel domestically and overseas," reports a team for NBC News. The World Health Organization warns China and other countries to anticipate more cases. – YaleGlobal
Human-to-Human Spread of Coronavirus: NBC News
Cases of Wuhan coronavirus spike, and China confirms human-to-human spread, just before the Lunar New Year with travel plans for hundreds of millions of people
Eric Baculinao, Dawn Liu, Yuliya Talmazan and Janis Mackey Frayer
Tuesday, January 21, 2020
Read the article from NBC News about the pneumonia-like virus detected in Wuhan, China.
Eric Baculinao is a producer based in Beijing. A long-term resident of Beijing who is fluent in Chinese, Baculiano scans Chinese news daily for hints of major new policy trends and insights into the workings of China's secretive Communist Party and government leadership.  
Dawn Liu is a researcher for NBC News based in Beijing.
Yuliya Talmazan is a London-based journalist
Janis Mackey Frayer is a Beijing-based correspondent for NBC News, reporting from Wuhan.
Read about the virus from the World Health Organization.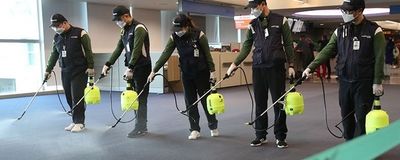 (Source: Agence France-Presse)
Timeline of New Coronavirus
Dec 31: WHO raises alarm about pneumonia-like cases in Wuhan; China quarantines patients and begins investigation
Jan 1: Seafood market in Wuhan is closed
Jan 9: WHO announces the outbreak is caused by a new coronavirus
Jan 11: Officials announce 1 death and 41 infected  
Jan 13: Case reported in Thailand – traveler from Wuhan
Jan 16: A case reported in Japan, another traveler in Wuhan  
Jan 17: Second death, and US begins screening air passengers arriving from Wuhan at three airports
Jan 20: Third death and more than 100 cases in China; a case reported in South Korea; China confirms human-to-human transmission
Jan 21: Almost 300 cases reported; cases reported in the US
Jan 25: Lunar New Year holiday
(Source: Agency France-Presse and ScienceAlert)