Imran in Washington: Times of India
President Donald Trump, long opposed to US involvement in lengthy military campaigns, counts on Pakistan to help "extricate" his country from the war in Afghanistan. Nayan Chanda identifies a pattern in Trump's approach on foreign challenges like North Korea's nuclear weapons program. "Following the 'threaten then flatter' playbook Trump suspended $1.3 billion of annual aid to Pakistan before sending a special US envoy Zalmay Khalilzad to seek Pakistan's help to launch a series of talks with the Taliban," the founding editor of YaleGlobal Online writes in his Times of India column. "But the talks have stalled because of the Taliban's refusal to negotiate with the Afghan government." The Taliban – estimated to number no more than 100,000 among Afghanistan's population of 35 million – maintain control with ruthless tactics and religious extremism. Khan indicated that Pakistan will try to convince the tiny minority group to work with the Afghan government. Campaigning for the 2020 US presidential election is underway, and Chanda anticipates a series of quick fixes for foreign policy dilemmas like Afghanistan He concludes that abrupt withdrawal, with minimal political or security planning, would be disastrous for Afghanistan and the region. – YaleGlobal
Imran in Washington: Times of India
A tiny Taliban minority tries to wait out the United States; Trump, meeting with Pakistan's prime minister, indicates desire for US withdrawal from Afghanistan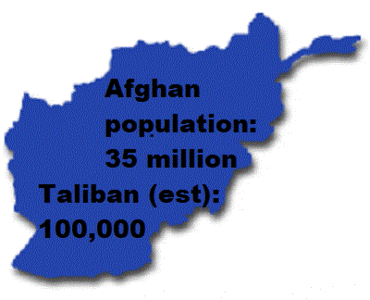 Read the essay from the Times of India about Pakistan's prime minister meeting with the US president in Washington, DC.
Nayan Chanda is a US-based journalist who writes columns for the Times of India, and he is the founding editor of YaleGlobal Online.
Read about the size estimates of the Taliban minority in Afghanistan from Stanford's Center for International Security and Cooperation.
Copyright © 2019 Bennett, Coleman & Co. Ltd. All rights reserved.