Informant on Baghdadi: Washington Post
An informant who "lost faith" in the Islamic State helped the United States identify and kill ISIS leader Abu Bakr al-Baghdadi. "The mole's detailed knowledge of Baghdadi's whereabouts as well as the room-by-room layout of his sanctuary proved to be critical in the Oct. 26 raid that ended with the death of the world's most-wanted terrorist, the officials said," reports the Washington Post. The operation removed the man and his family, and he is expected to receive part of a $25 million bounty on Baghdadi. The man also warned that Baghdadi wore a suicide belt. "The Islamic State defector had been cultivated as an asset by the Syrian Democratic Forces, the predominantly Kurdish militia that became the ground troops for the U.S.-led campaign to destroy the terrorist group's self-proclaimed caliphate in eastern Syria." About six foreign partners spent years tracking Baghdadi. US intelligence operatives verified the informant's reports and made plans despite fast-moving events on the ground. The US president's abrupt withdrawal of troops from the area disrupted the operation and displaced Kurdish allies who were instrumental in containing ISIS. – YaleGlobal
Informant on Baghdadi: Washington Post
Islamic State defector inside Baghdadi's hideout provided detailed intelligence and was critical to success of raid and killing of terrorist, US officials say
Joby Warrick, Ellen Nakashima and Dan Lamothe
Thursday, October 31, 2019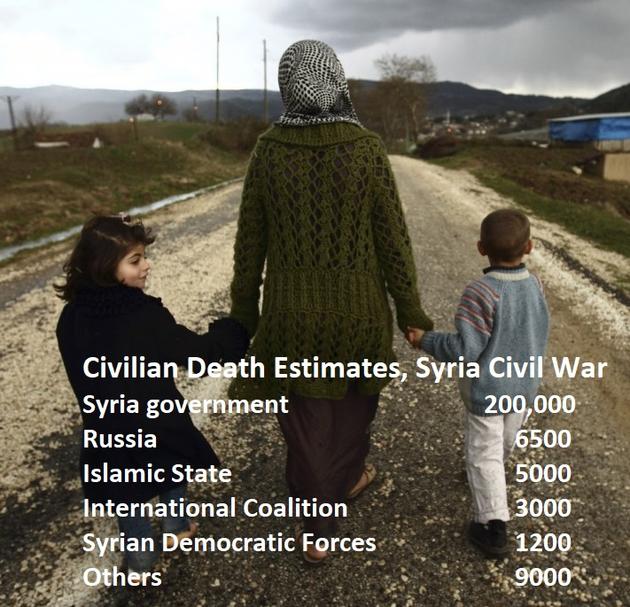 Read the article from The Washington Post about a raid against the Islamic State leader.
Joby Warrick joined The Washington Post's National staff in 1996. He has covered national security, the environment and the Middle East and writes about terrorism. He is the author of two books, including 2015's "Black Flags: The Rise of ISIS," which was awarded a 2016 Pulitzer Prize for nonfiction.
Ellen Nakashima is a national security reporter for The Washington Post. She covers cybersecurity, surveillance, counterterrorism and intelligence issues. She has also served as a Southeast Asia correspondent and covered the White House and Virginia state politics. She joined The Post in 1995.
Dan Lamothe joined The Washington Post in 2014 to cover the U.S. military and the Pentagon. He has written about the Armed Forces for more than a decade, traveling extensively, embedding with each service and covering combat in Afghanistan numerous times.
(Sources: Data, Syrian Network for Human Rights; photo, Reuters)
washingtonpost.com © 1996-2019 The Washington Post