Media Under Attack in Philippines: Rappler
Numerous non-profit organizations in the Philippines accuse the Duterte administration of using the Covid-19 pandemic to attack the press freedoms and block scrutiny of corruption and human rights abuses. A Manila court convicted Rappler's CEO Maria Ressa and former researcher Reynaldo Santos Jr. of cyber libel for a 2012 report. One group said "the verdict delivers a 'chilling effect' to other media practitioners who are 'about to expose an anomaly and corruption from the government, in fear of a cyberlibel case,'" reports Ryan Macasero for Rappler. "[T]he verdict was based on the retroactive application of the Cybercrime Prevention Act of 2012, which was passed 4 months after Santos' article was published." The judge considered correction of a typo in 2014 as republication of the article, hence covered under the law. Ressa and Santos are appealing the verdict, but also face seven other cses filed by government agencies. – YaleGlobal
Media Under Attack in Philippines: Rappler
The Duterte administration uses the courts to control media criticism and questions on corruption and human rights abuses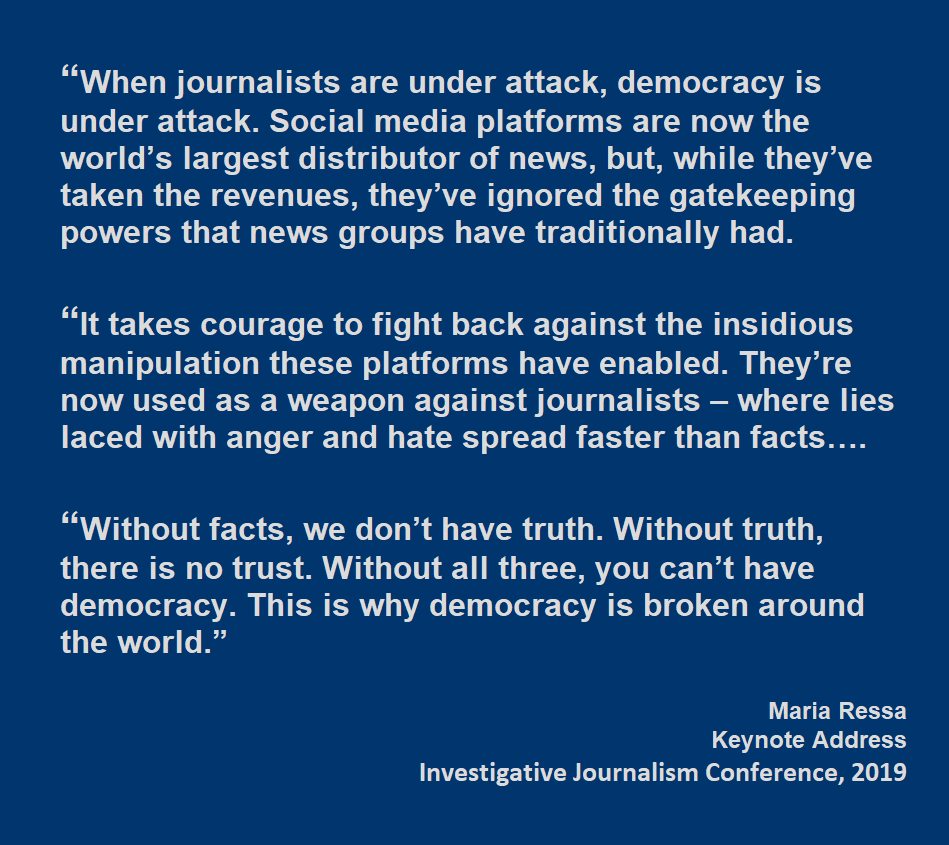 Read the article from Rappler about the conviction of the news organization's CEO and a former researcher.
Ryan Macasero honed his journalism chops as a community reporter in the San Francisco Bay Area. He majored in international studies and minored in political science at California State University, East Bay.
Also read the article from Rappler about the convictions of CEO and executive editor Maria Ressa and former Rappler researcher-writer Reynaldo Santos Jr over cyber libel charges.
Content published on Rappler is either their property or the property of those allowed Rappler to use and publish their works.