Most Viewed Articles in 2018
Most Viewed Articles in 2018
Articles joining YaleGlobal's "most popular" list can surprise readers and editors alike – a look at the most viewed articles during 2018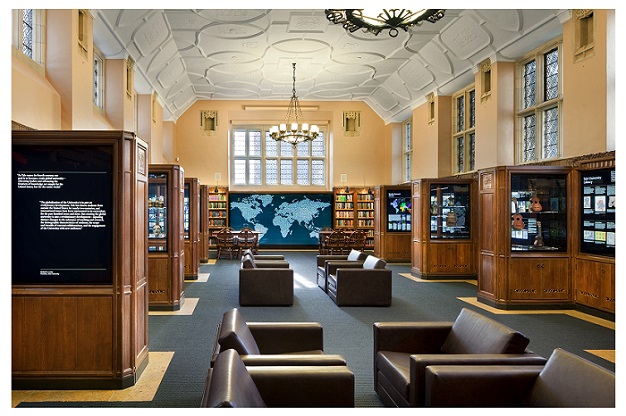 NEW HAVEN: Overall, YaleGlobal articles about demographic trends remain popular among readers along with reports on globalization, trade and security. YaleGlobal Online has readers in every country of the world.
Digital publishing allows editors to understand which articles readers visit, share and possibly read.  Most publications share these "most popular" lists, and the results can surprise readers and editors alike. YaleGlobal has published original and selected reprint articles that analyze globalization since 2001, and began posting a "most popular list" a decade later. After the publication underwent redesign in 2016, the tool calculating "most popular" changed, starting the calculations anew. All articles since 2001 are included in the assessment, but views before January 2016 are no longer counted. The changes ended the reign of "China, India Superpower? Not so Fast!" by economist Pranab Bardhan as the YaleGlobal's most popular article.
Popularity reinforces popularity, as clicks and searches tend to accumulate for older articles on the list. YaleGlobal lists its most popular content on the main page in two ways: The most clicks since January 2016 and the most clicks by day. Articles trending on the daily list can change quickly. Google Analytics tracks the articles most viewed during the year 2018.
YG content most viewed during 2018:
Out-of-Wedlock Births Rise Worldwide
Asia Sentinel: Desperate to Survive, Malaysia's PM Sells His Country to China
As Cities Grow Worldwide, So Do the Numbers of Homeless
India's Population: Becoming Number One
Most popular 2018 YG articles:
Is the US Ready for a Trade War?
Despite Growing Gender Equality, More Women Stay at Home Than Men
Venezuela Is Not a Big Priority for Russia, China or Iran
India's Indian Ocean Challenge
Russia-Turkey-Iran Triangle: Economic Interests Are Paramount
Most popular 2018 reprint articles:
New York Times: US Opposition to Breastfeeding at World Forum
Daily Naya Digantha: Bangladesh to Become Pakistan or Kashmir?
The Diplomat: Central Asian States Step Up Afghan Diplomacy
The New York Times: China's Ambitious New "Port" in Landlocked Kazakhstan
Copyright © 2019 YaleGlobal and the MacMillan Center