National Security Legislation for Hong Kong: SCMP
China is moving on a national security resolution for Hong Kong, relying on the National People's Congress rather than waiting for the territory's Legislative Council to shape its own rules. The resolution would "ban all seditious activities aimed at toppling the central government and external interference in Hong Kong's affairs" and "target terrorist acts in Hong Kong," reports Gary Cheung for South China Morning Post. "The NPC is then expected to vote on the resolution at the end of the annual session, likely to be on May 28. The resolution will then be forwarded to the Standing Committee of the NPC to chart out the actual details of the legislation." Hong Kong pulled back from approving national security legislation after protests in 2003 and worries about citizen rights. Bypassing the Legislative Council represents a step in reduced autonomy for Hong Kong. Hong Kong's Legislative Council elections are set for September, and Hong Kong's opposition parties anticipate gains after success in November's district council elections. Reuters reports that the United States is delaying a report "assessing whether Hong Kong was sufficiently autonomous to warrant the special economic treatment that has helped it remain a world financial center."– YaleGlobal
National Security Legislation for Hong Kong: SCMP
Beijing plans national-security resolution for Hong Kong, banning activities aimed at toppling China's central govenrment, foreign interference and terrorism
Read the article from the South China Morning Post about China moving to introduce a draft resolution on national security for Hong Kong.
Read an update from the South China Morning Post.
Gary Cheung joined the Post in 2000, covering fields ranging from politics and the integration between Hong Kong and China. He is author of Hong Kong's Watershed: The 1967 Riots (Hong Kong University Press, 2009).
 Additional reporting was provided by Tony Cheung, Kimmy Chung and William Zheng
Also read the article from Reuters about the United States delaying an assessment  on Hong Kong's autonomy, a requirement for the special treatment it enjoys under American law, separate from China.
The US State Department conducts regular reviews of Hong Kong's status under the US-Hong Kong Policy Act of 1992 and the Hong Kong Human Rights and Democracy Act of 2019. Read the US 2019 review, finding "a sufficient – although diminished – degree of autonomy under the 'one country, two systems' framework."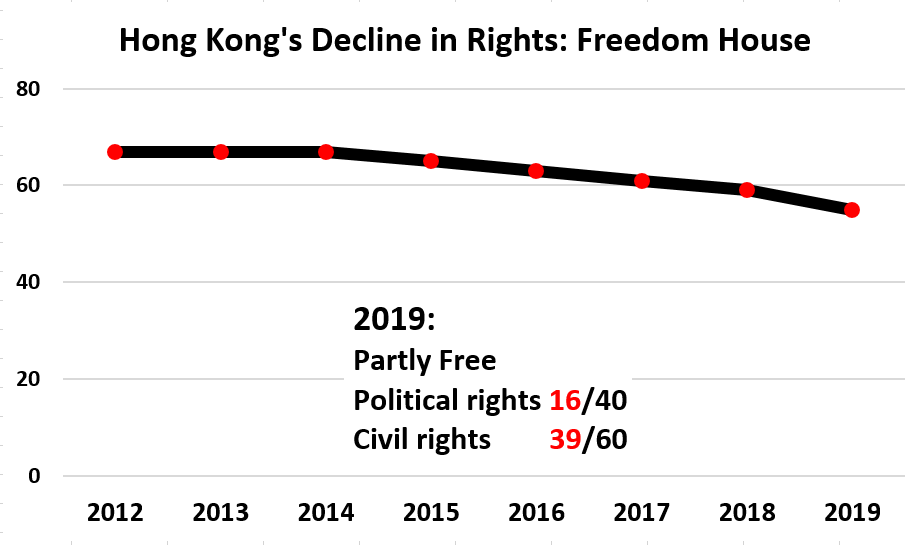 Copyright © 2020 South China Morning Post Publishers Ltd. All rights reserved.