North Korea Makes Millions Selling Sand: CNN
North Korea is under UN sanctions for its nuclear-weapon programs, yet researchers with the Center for Advanced Defense Studies noticed heavy ship traffic near Haeju. North Korea typically evades sanctions by transferring commodities on the high seas. Relying on satellite imagery, the researchers determined more than 250 ships – lacking required International Maritime Organization identifiers – have dredged, transported and traded North Korea's ocean sand, a violation of international law. Sand is an essential ingredient for concrete, glass and other features of infrastructure. One report suggests that the country sent more than a million tons of sand since May 2019, most going to China. "Ship-to-ship transfers usually involve vessels registered to small countries where regulation is cheap and oversight is lax – boats flying a so-called flag of convenience," reports Joshua Berlinger for CNN. "Humanity consumes about 50 billion tonnes of sand per year — more than any other natural resource on the planet except for water." He explains river sand is best and ocean sand must washed and desalinated before use in infrastructure. China cracks down on illegal sand mining within its borders and denies violating sanctions. – YaleGlobal
North Korea Makes Millions Selling Sand: CNN
North Korea trades sand, a violation of UN sanctions – investigators suspect China is the destination; ocean sand must be washed before use in infrastructure
Read the article from CNN about sand-dredging and trade in North Korea.
Joshua Berlinger is digitial producer for CNN International. CNN's Shawn Deng contributed reporting.
Read more about sandmining from YaleGlobal in 2017: "Fast-growing economies and a growing middle class in Asia, particularly China, fuel demand for sand even as environmental concerns and permitting requirements limit supplies. Nations and communities that want to restore beaches, or expand territory as is the case in Singapore and China, often eye low-cost sand in nearby nations with ample supplies and fewer regulations."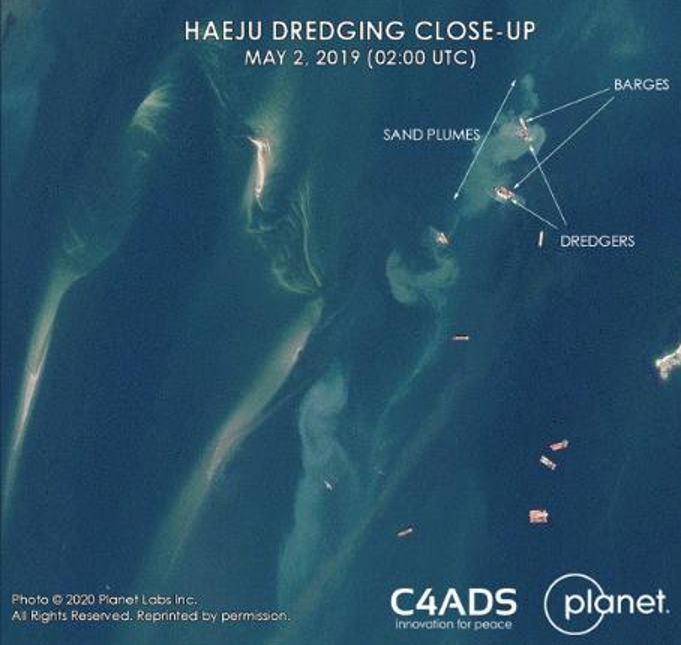 © 2020 Cable News Network.Turner Broadcasting System, Inc.All Rights Reserved.