Sports Stars as Health Advocates: Wall Street Journal
As the coronavirus outbreak turned into a global health emergency, sports stars play a role in advocating for public sanitation practices over social media with their millions of followers. Basketball player Stephen Curry, with 14 million Twitter followers and nearly 30 million Instagram followers, reminded his followers to wash hands with soap and water and embrace "social distancing." His video about persuading public to flatten the curve of newly confirmed cases, to prevent a rush on hospitals, received more retweets and likes than a post from US President Donald Trump, less than an hour later asking local officials to increase virus testing. Sports have a global reach, too – for example, the NBA began the 2019-20 year with 108 international players from 38 nations. Local governments also rely on sports stars' influence on social media, and Louisiana Governor John Bel Edwards posted a tweet from Louisiana State University's Ed Orgeron, who coached Tigers to win the 2019 national championship. According to experts assembled by the World Health Organization, sports stars can model good protective behavior and convey positive news. In the United States, critics question how athletes could access COVID-19 tests when many people with symptoms could not. Still, in confronting cancellations and infected teammates, athletes emphasize the need for teamwork. – YaleGlobal
Sports Stars as Health Advocates: Wall Street Journal
Sports stars serve as public health advocates on social media, advising fans to wash hands and practice social distancing during COVID-19 crisis
Ben Cohen and Joshua Robinson
Read the article from the Wall Street Journal about sports stars sharing public health advice on social media.
Ben Cohen is a sports reporter for the Wall Street Journal in New York covering the NBA, college basketball and college football, among other sports.
Joshua Robinson covers European sports for the Journal from Paris and London. Previously, he wrote features on New York sports and covered the New York Giants.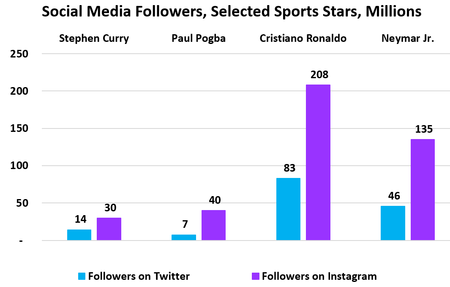 (Source. Twitter and Instagram)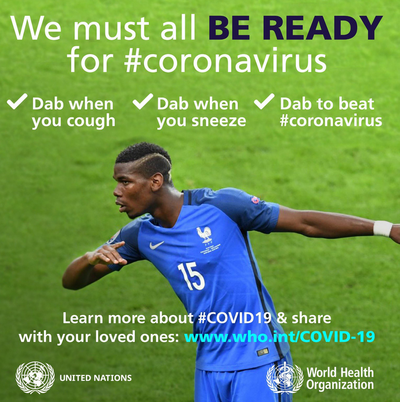 (Source: Twitter)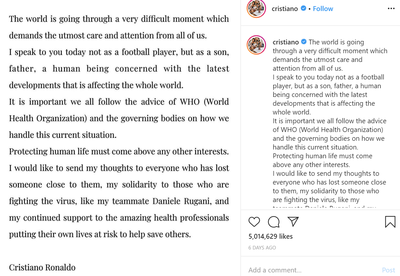 (Source: Instagram)
Read about international players with the NBA.
Read about colleges increasingly recruiting international athletes and attracting fans around the globe.
Copyright ©2020 Dow Jones & Company, Inc. All Rights Reserved