UN Urges Probe of Alleged Saudi Hacking: NPR
The United Nations has urged a probe after an investigation pointed to a 2018 WhatsApp message, sent by an account of Saudi Arabia's crown prince to the CEO of Amazon that when opened allowed exposed contents of the phone. The target, Jeff Bezos, commissioned the investigation and report, reviewed by UN human rights experts. "The forensic analysis assessed that the intrusion likely was undertaken through the use of a prominent spyware product identified in other Saudi surveillance cases, such as the NSO Group's Pegasus-3 malware, a product widely reported to have been purchased and deployed by Saudi officials," notes the UN Office of the High Commissioner of Human Rights. The goal, investigators surmise, was to influence reporting on Saudi Arabia by the Washington Post. Later that year, a message sent from the same account including personal information not publicly available. Saudi Arabia denies responsibility for the hacking. The UN office continues its investigation of Washington Post writer Jamal Khashoggi in November 2018 and "the growing role of the surveillance industry in permitting the unaccountable use of spyware to intimidate journalists, human rights defenders, and owners of media outlets." – YaleGlobal
UN Urges Probe of Alleged Saudi Hacking: NPR
UN human rights office investigates the Bezos phone hack, Khashoggi death and the use of spyware to intimidate journalists and human rights advocates
Avie Schneider and Shannon Bond
Wednesday, January 22, 2020
Read the article from NPR about an invesigation into hacking telephones of journalists and human rights advocates.  
Shannon Bond is a business correspondent at NPR, covering technology and how Silicon Valley's biggest companies are transforming how we live, work and communicate. Bond joined NPR in September 2019. 
Read about the UN human rights investigation:  
""The alleged hacking of Mr. Bezos's phone, and those of others, demands immediate investigation by US and other relevant authorities, including investigation of the continuous, multi-year, direct and personal involvement of the Crown Prince in efforts to target perceived opponents.
"This reported surveillance of Mr. Bezos, allegedly through software developed and marketed by a private company and transferred to a government without judicial control of its use, is, if true, a concrete example of the harms that result from the unconstrained marketing, sale and use of spyware. Surveillance through digital means must be subjected to the most rigorous control, including by judicial authorities and national and international export control regimes, to protect against the ease of its abuse. It underscores the pressing need for a moratorium on the global sale and transfer of private surveillance technology."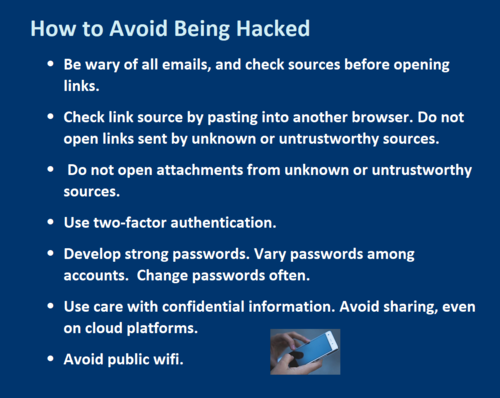 (Source: Business Insider)