Disease Prevention Must Be Policy Priority: CNN
Societies do not have to wait for diseases like the new coronavirus to emerge and spread. Ongoing preparedness and investment can go a long way in preventing global public health crises, argues Sten Vermund, dean of the Yale School of Public Health. "Investing in one epidemic can have an impact that spans other diseases, future years, distant continents and disparate health systems," he writes for CNN, pointing out how "an investment in one epidemic is actually an investment in health structures that can fight whatever comes next." Vermund describes how China learned to repurpose viral treatments during the SARS crisis in 2003 and how Nigeria relied on laboratory capacity originally intended to combat HIV and polio to prevent the spread of Ebola in the world's seventh most populous nation. He urges the United States to reinstate a health security team and continue investments in government programs that address epidemics. He also urges all candidates in the 2020 US presidential election to detail their plans to prevent pandemics. He concludes, "It is not enough to enact emergency spending measures in the middle of an outbreak -- we need consistent, robust leadership around these issues before the next crisis hits." – YaleGlobal
Disease Prevention Must Be Policy Priority: CNN
Fast emergence and spread of the coronavirus show the benefits of global collaboration and governments making disease prevention a policy priority
Wednesday, February 5, 2020
Read the opinion essay from CNN about the need to prepare for disease pandemcs in advance.
Dr. Sten Vermund is dean of the Yale School of Public Health, the Anna M.R. Lauder Professor of Public Health and professor of pediatrics at the Yale School of Medicine. He has founded two non-governmental organizations fighting the HIV epidemic in Africa. The views expressed in this commentary are his own.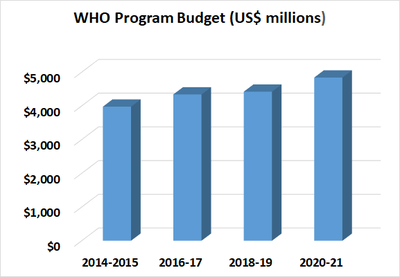 (Source: World Health Organization)
Also read "Ending Pandemics" from the Journal of International Affairs: "Strategic investments in a coordinated global-pandemics initiative would likely have a return ratio of between $17 and $20 on every $1 spent. The returns could be even higher, exceeding $100 per dollar, if the value of lives is included."
© 2020 Cable News Network.Turner Broadcasting System, Inc.All Rights Reserved.