Don't Confuse Schooling With Learning: Rappler
Leaders in the Philippines consider postponing all public and private school classes until a Covid-19 vaccine is available. Experts warn that a vaccine may not be ready until next year, and perhaps never. Educators maintain that putting a pause on learning would create another crisis. "Children must continue learning and if not in traditional schooling, then in some other way," writes Juan Miguel Luz for Rappler. "Every year of delay in learning can have a compounding effect on children falling further and further behind in learning." Learning does not require daylong face-to-face encounters. Parents, teachers, students and entire communities must share responsibility and pursue creative approaches including online coursework, volunteer tutoring and internships, book and equipment trades, and more. Education should not end during the crisis and, instead, Luz urges political leaders and educators to shift resources and support new learning initiatives. The crisis, so disruptive to economies and routines, requires students of all ages to learn how to learn. Learning to learn and enjoying the process may be education's ultimate goal. – YaleGlobal
Don't Confuse Schooling With Learning: Rappler
Pausing education during the Covid-19 pandemic will lead to another crisis – parents, teachers, communities must learn how to learn
Read the article from Rappler about the need for ongoing education for all during the Covid-19 pandemic.
Juan Miguel Luz is adjunct faculty at the Asian Institute of Management and former undersecretary with the Department of Education in the Philippines.
Principal Learning Objectives by Grade Level
Kindergarten – socialization skills
Grades 1-3 (early primary) – simple literacy and numeracy
4-6 (late primary) – functional literacy
7-10 (junior high school) – learning to think along disciplines
11-12 (senior high school) – aligning long-term interests with the world of work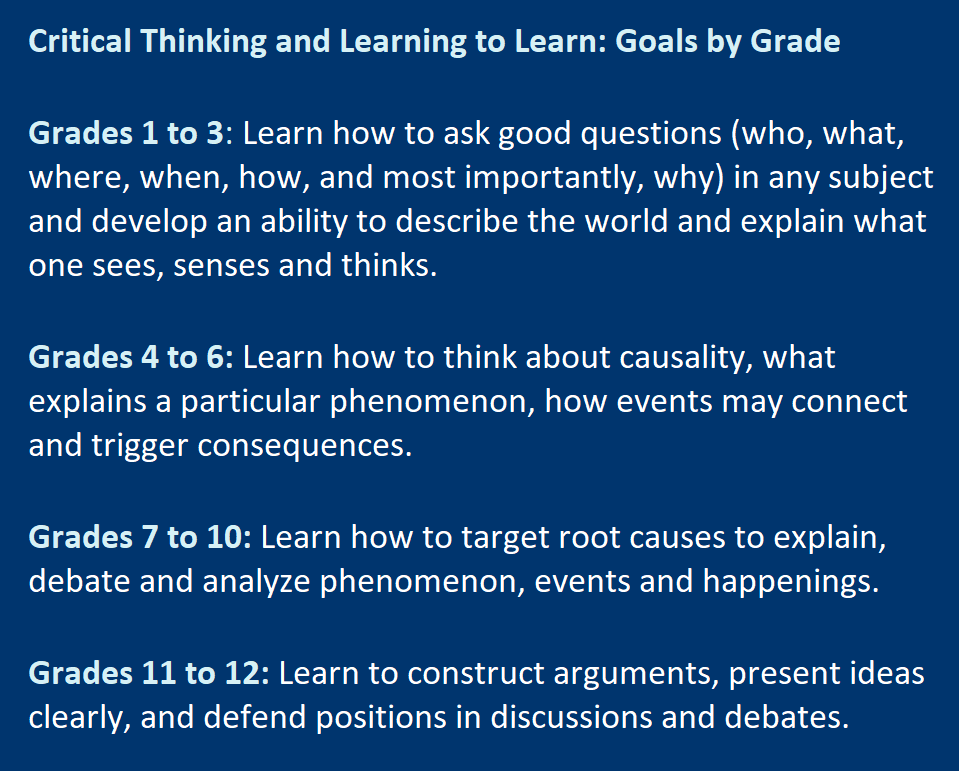 Developing these skills give children new abilities: "To take apart situations even if they have never seen these before, to solve problems as these arise, to articulate what they feel are important to them and to be able to defend these with well-thought arguments, if and when necessary," Luz writes.
Learning to learn is a progression in skill-building. There are similar progressions in problem-solving, communication, digital literacy and more.
There is a bounty of education resources online, and here is a sample:
Resources for Families & Teachers
Library Textbooks - temporary access for Covid-19
10 Online Teaching Resources for Parents
Content published on Rappler is either their property or the property of those allowed Rappler to use and publish their works.