"Dumped in Florida": Bradenton Herald
Cruise ships with passengers and crew reporting symptoms of COVID-19 struggle to dock at ports during the COVID-19 pandemic. "The Zaandam, operated by Carnival Corporation's Holland America Line, has seen four passengers die and at least two test positive for COVID-19," reports the Brandenton Herald. "Holland America Line President Orlando Ashford said in a statement Monday that the company is dealing with a 'not my problem' syndrome." Florida's governor initially resisted the ship's arrival: "We cannot afford to have people who are not even Floridians dumped into South Florida using up those valuable resources" and "I think a lot of these are foreigners." US President Trump urged the state to accept the ship.The Zaandam cruise was supposed to end in Chile, then return to Florida with a new set of passengers by April 7. Then Chile closed its ports on March 16. Only Panama and then the United States let ships land. The vessel transferred passengers who passed a health screening to a sister ship, the Rotterdam, before landing in Florida. Passengers returned home without the recommended 14-day quarantine. UPDATE: The Coral Princess, another cruise ship with more than 1,800 passengers and crew members as well as two dead, waits in Miami for a plan for screening and disembarking. – YaleGlobal
"Dumped in Florida": Bradenton Herald
After a pandemic standoff, Florida allowed two cruise ships, the Zaandam and Rotterdam, to dock at Port Everglades with four dead and 14 gravely ill
Taylor Dolven and Samantha J. Gross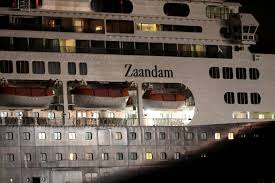 Read the article from the Bradenton Herald about a cruise ship with ill passengers landing in Florida.
Taylor Dolven is a business journalist who has covered the tourism industry at the Miami Herald since 2018.
Read the article from Time magazine about the cruise ships.
Read about Florida Governor Ron DeSantis's interview from TPM.
Read the statement from Orlando Ashford, President, Holland America Line.
Read about Florida's economy, which depends heavily on tourism and international trade. More than 110 million out-of-state residents traveled to Florida in 2018 and about 10 percent are foreigners.
Read about the Coral Princess docking in Miami from the Washington Post.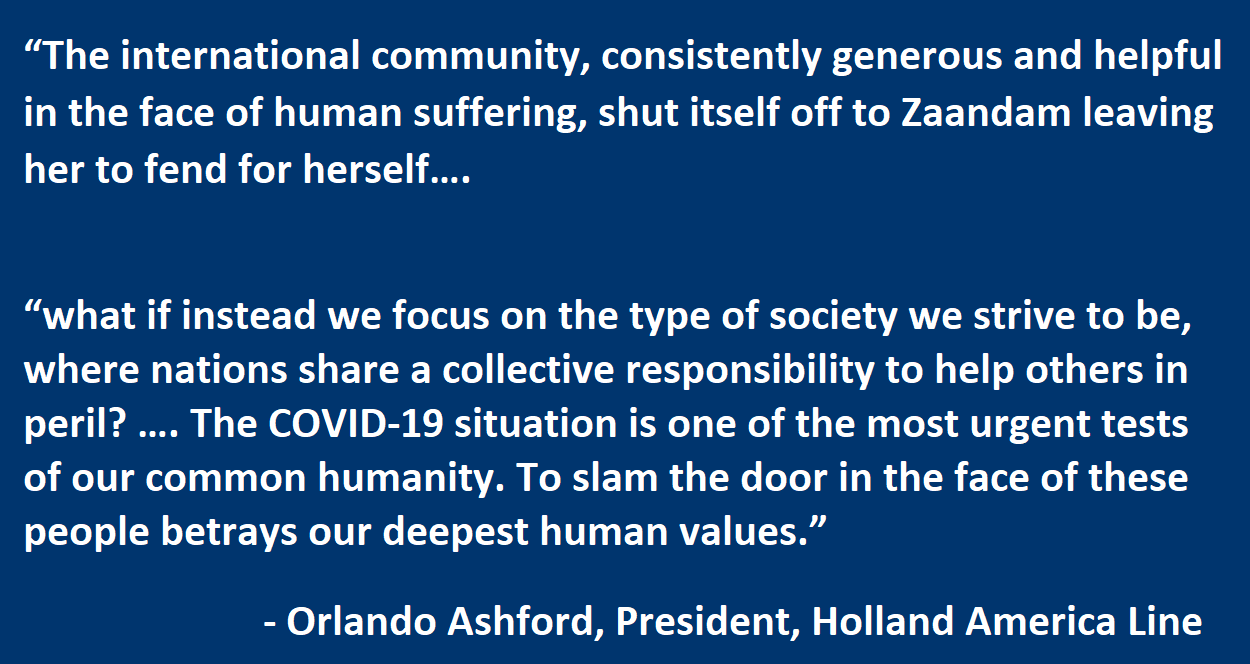 Material published on Bradenton Herald, including articles, photos, graphics, videos, bulletin board postings and other content, is copyrighted by Bradenton Herald or by other information providers who have licensed their content for use on Bradenton Herald.