Gambia vs Myanmar at the ICJ: Dhaka Tribune
Gambia filed a complaint with the International Court of Justice over Myanmar's harsh treatment of Rohingya people, denying the minority group citizenship and launching military attacks on villages that have resulted in the deaths of thousands and displaced more than 700,000 people. Many Rohingya fled to Bangladesh. Bangladesh ended entry for Rohingya in March 2019. The International Criminal Court authorized an investigation as Rohingya activists filed cases in other courts. "Of all these developments, the ICJ proceedings moved forward the most quickly as Gambia petitioned the court to order that Myanmar implement a set of provisional measures to prevent any further genocidal acts from occurring," reports Dhaka Tribune. "Provisional measures are granted when the court determines that there is at least a possibility that violations of international law are ongoing and recognizes that immediate action is needed to prevent the alleged crime from continuing." The international court judges unanimously granted four provisional measures, ordering an end to treatment that contributes to genocide as well as preservation of evidence. Myanmar must file compliance reports every six months. Enforcement measures are lacking, but if Myanmar does not comply, the court will refer the matter to the UN Security Council. – YaleGlobal
Gambia vs Myanmar at the ICJ: Dhaka Tribune
International Court of Justice unanimously grants provisional measures on the Rohingya crisis, ordering Myanmar to end harsh treatment and preserve evidence
Manzoor Hasan and Jessica Olney •
Read the article from the Dhaka Tribune about a ruling on the Rohingya crisis from the International Court of Justice.
Manzoor Hasan is executive director and Jessica Olney is visiting researcher, Centre for Peace and Justice, Brac University. The views and opinions expressed in this article are those of the authors and do not necessarily reflect the position of Brac University.
Read a report about the Rohingya crisis from UN Office for the Coordination of Humanitarian Affairs.
Also read a report from the UN High Commissioner on Refugees.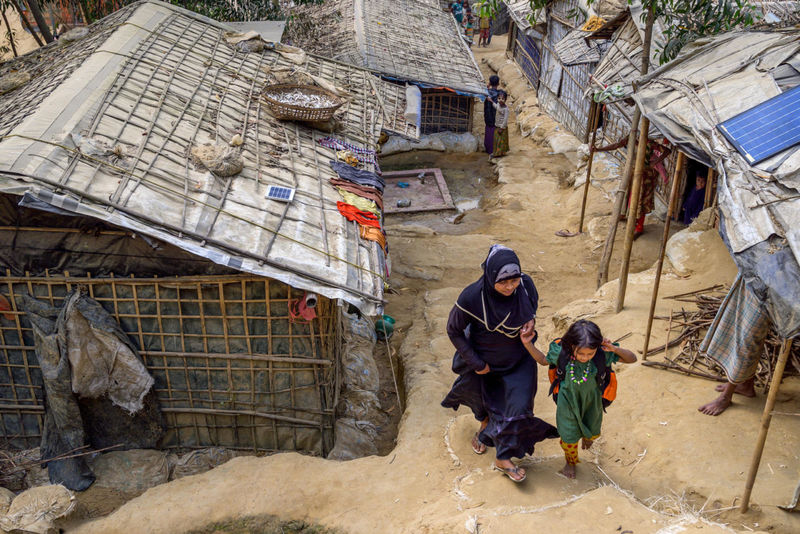 Camp in Bangladesh shelters more than 900,000 refugees (Source: Jon Warren, World Vision)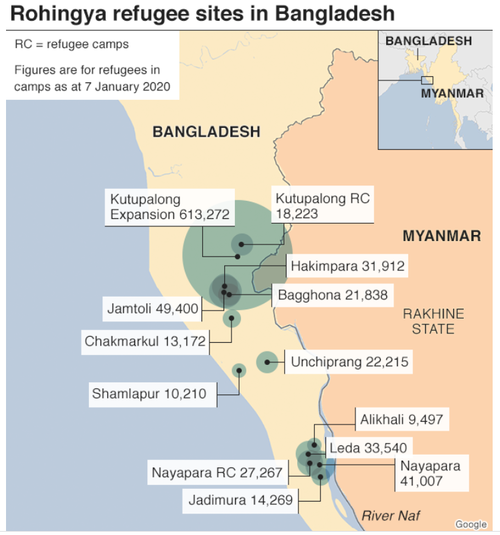 (Source Inter Sector Co-ordination Group and BBC News)
Copyright © 2012-2019. 2A Media Limited. All rights reserved.