Gambling Dilemma: Rappler
The global gambling industry is worth about $500 billion, with online gaming on the rise. China has asked the Philippines to shut down its online gambling sites that target mainland Chinese players. The Philippines president is expected to support the POGOs – operations that hire Chinese speakers and target the mainland. "[T]he rise of the POGOs is also a lesson for the Philippine government and industry on how to not disregard the social effects of large flows of migrant workers, whether for temporary employment or otherwise – especially in sectors such as tourism or construction," explains Bob Herrera-Lim for Rappler. "Beijing is averse to people and families losing their savings or falling into debt." Online gambling is illegal in mainland China, and the government receives no revenues from the POGOs. The Philippines only recently began collecting taxes. Gambling is often associated with corruption. Herrera-Lim warns cross-border differences can trigger "nationalism or worse, xenophobia." He points to parallels between China's worries about unregulated gambling operations taking advantage of workers and citizens and Filipino concerns over abuse of overseas workers. He concludes that sensible foreign investors strive to work with local communities and avoid cultural conflict. – YaleGlobal
Gambling Dilemma: Rappler
China asks the Philippines to close online gambling operations that target the mainland, and Duterte is expected to support the sector
Wednesday, August 28, 2019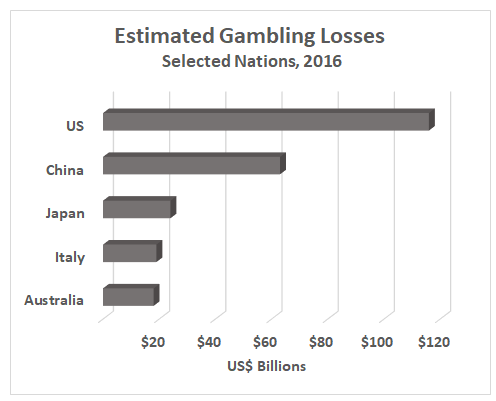 Read the article from Rappler about online gambling sites in the Philippines that target clients in China, where gambling is illegal.
Bob Herrera-Lim is the Southeast Asia analyst for the New York-based firm Teneo.
Read about laws on gambling in China.
Read about gaming disorder from the World Health Organization.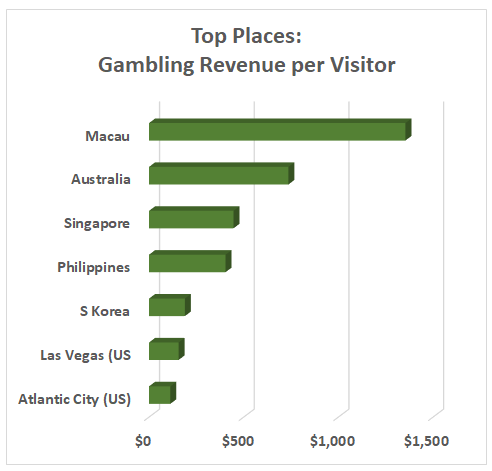 Problem Gambling
The American Psychiatric Association describes: "repeated problematic gambling behavior that causes significant problems or distress. It is also called gambling addiction or compulsive gambling."
Diagnosis requires four of the following conditions during the previous year:
● Need to gamble with increasing amount of money.
● Restless or irritable when trying to reduce or stop gambling.
● Repeated unsuccessful efforts to reduce or stop gambling.
● Frequent thoughts about gambling.
● Often gambling when feeling distressed.
● After losing money gambling, often returning to "get even."
● Lying to conceal gambling activity.
● Jeopardizing or losing a significant relationship, career or education opportunity because of gambling.
● Relying on others to help with money problems caused by gambling
Content is Rappler property and the property of those who allowed reprint.