Hill Deposition
Fiona Hill oversaw interactions pertaining to Europe and NATO as well as Russia, Turkey and Ukrainewas with the National Security Council as. a senior director with the National Security Counci since early 2017. During that time, she observed sloppy security practices, manipulations, internal score setting and targeted leaks to undermine colleagues along with lack of transparency in communications and unclear lines of command. She expressed appreciation for the initial shift in policies with Donald Trump providing more robust aid for Ukraine. But then the president abruptly blocked that aid without reason for two months while Ukrainians continued fighting the Russia on their eastern border. Throughout the summer of 2019, administration officials debated policy, sometimes in front of foreign counterparts, all the while under increased pressure with secret requests from Rudy Giuliani, the president's attorney. Government officials in the US and other governments monitored Giuliani's frequent appearances on television, and Hill details the concern among European partners that "machinations" signaled a domestic political agenda rather than Ukraine as the priority. She relayed her concerns to the National Security Council's legal advisor. National Security Council Advisor John Bolton repeatedly advised his staff against talking to Giuliani. – YaleGlobal
Fiona Hill, former US National Security Council official, describes a breakdown in the chain of command, security procedures, and European trust over Ukraine
Saturday, November 9, 2019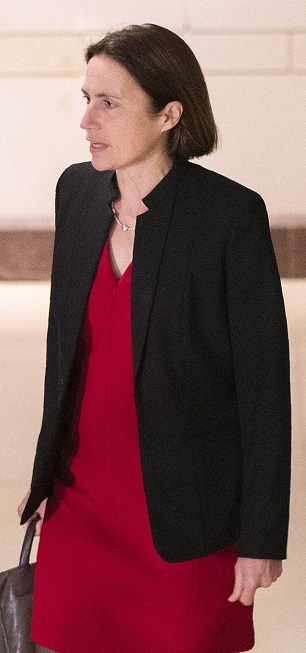 Read the full testimony from Politico.
Excerpts from the Deposition of Fiona Hill by the Permanent Select Committee on Intelligence joint with the Committee on Oversight and Reform and the Committee on Foreign Affairs, US House of Representatives, October 14, 2019
Ukraine at War
Fiona Hill: …the policy towards Ukraine was going through a period of evolution in the time that I was in the administration…a lot of focus was put onto Ukraine after the annexation of Crimea by Russia in 2014. And then, of course, there was the outbreak of the war in Donbas, the downing of MH-17, and decisions made by members of this body to impose sanctions on Russia in response to those acts that were conducted, those acts of aggression against Ukraine…. This is, of course, you know, the beginning of 2017. We've had essentially 2-plus years of efforts to deter Russia from taking further aggressive acts against Ukraine. The war in Donbas is still continuing. There's a question about what role the United States should play in the resolution of that conflict, because at that juncture it was the French and the Germans in the course of the Minsk group, the grouping set up by the French and the Germans, along with Ukrainians and technically also the Russians, to try to find a resolution to the war in the Donbas. The United States didn't actually have a role in this. So we were in the process of deliberating then what role the United States should play, how we would work together with the French and the Germans to try to seek a resolution of the conflict in Donbas, how we should conduct ourselves in terms of assistance to Ukraine; should there be the provision of lethal weaponry, meaning, of course, defensive weaponry; how would we be able to help Ukraine over the longer term… this is a big debate with the Pentagon to rebuild its military forces that had been decimated not just by the war with Russia but by the annexation of Crimea because the Russians, of course, seized the major ports and the whole entire Ukrainian Black Sea fleet, and, of course, it also devastated their command and control….  
We were worried about the stability of the Ukrainian Government, the role of oligarchs in the Ukrainian Government. It was a very weak Presidency. There was, of course, a great deal of corruption. This has been standard across most of the republics in the former Soviet Union in their independence….
Meritless Dismissal of Ambassador Yovanovitch
So we were also starting to work on a more comprehensive approach to Russia's energy. I mean, you're all very much familiar with the debates about Nord Stream 2…. And so we were starting to look at how we could try to wean Ukraine off the dependence on Russian energy and try to find other energy suppliers, be it U.S. LNG or other oil and gas supplies, coal, including from Pennsylvania and, you know, other U.S. States….
I think, for all of us who were working on the Ukraine account, the dismissal of Ambassador Yovanovitch was a real turning point for us….
…Mr. Parnas, Mr. Fruman, and Mr. Sargeant had been in business with Mr. Giuliani, and that the impression that a number of Ukrainian officials and others had had was that they were interested in seeking business deals in Ukraine….
The accusations against [Yovanovitch] her had no merit whatsoever. This was a mishmash of conspiracy theories that, again, I've told you, I believe firmly to be baseless, an idea of an association between her and George Soros….
Death Threats
I had had accusations similar to this being made against me as well. My entire first year of my tenure at the National Security Council was filled with hateful calls, conspiracy theories, which has started again, frankly, as it's been announced that I've been giving this deposition, accusing me of being a Soros mole in the White House, of colluding with all kinds of enemies of the President, and, you know, of various improprieties. And it seems to be extraordinarily easy, as Ambassador Yovanovitch pointed out in her opening testimony, for people to make baseless claims about people and then to seek their dismissal. so I'd experienced exactly the same treatment that she had in the whole first year of my tenure at the National Security Council, which is a period in which Lieutenant General McMaster and many other members of staff Were targeted as well, and many people were hounded out of the National Security Council because they became frightened about their own security. I received, I just have to tell you, death threats, calls at my home….
And the most obvious explanation at that point, it has to be said, seemed to be business dealings of individuals who wanted to improve their investment positions inside of Ukraine itself , and also to deflect away from the findings of not just the Mueller report on Russian interference but what's also been confirmed by your own Senate report, and what I know myself to be true as a former intelligence analyst and somebody who has been working on Russia for more than 30 years… there were many announcements trying to refute some of… the baseless accusations against Ambassador Yovanovitch…
Sondland in Charge
But this is also in the period where, rather unexpectedly, our Ambassador to the EU, Ambassador Sondland informed us, but just informed us without, again, us being given any specific directive, that he had been assigned to be in charge, at least in interim fashion, of the Ukraine portfolio….
And I asked, well, on whose authority? And he said, the President…
Energy Assets
[Amos Hochstein, the former U.S. Envoy for Energy] came in to express some serious concerns that he had. In the course of his time on the board of Naftogaz, which he actually said had actually not been a particularly uplifting experience, it had come to his attention that there was a lot of pressure being put on the officials of Naftogaz, who had also reached out to talk to me and my colleagues at the National Security Council, to have other board members put in place and this seemed to be at the direction of Giuliani, and that they were also being pushed more generally in the Ukrainian energy sector to open up investigations into corruption in the energy sector that seemed to go beyond what I had assumed was the thrust of our push on corruption, which was related to people trying to siphon off assets of Naftogaz or to use that improperly, which had been done at many times in the past, and, in fact, would include the energy company Burisma… he also said that a number of Ukrainian officials had come to him very concerned that they were getting pressure from Giuliani and Giuliani associates and he also mentioned the names of Mr. Parnas and Fruman to basically start to open up investigations and also to change the composition of the Naftogaz board….
Russia's Quid Pro Quo Offer on Venezuela for Ukraine
And the Russians at this particular juncture were signaling very strongly that they wanted to somehow make some very strange swap arrangement between Venezuela and Ukraine…. You know, you have your Monroe doctrine. You want us out of your backyard. Well, you know, we have our own version of this. You're in our backyard in Ukraine….
[Sondland in charge of Ukraine] it was very unusual because we were given no instructions. There wasn't a directive. Ambassador Bolton didn't know about this. Nobody at the State Department seemed to know about this either…  
Coordinating with Sondland
And so I was spending an inordinate amount of time trying to coordinate in some fashion with Ambassador Sondland on a whole range of issues related to visits by heads of states, meetings. And Ambassador Sondland would frequently give people my personal cell phone to call up and demand meetings with Ambassador BoIton or with me....
I'd find endless messages from irate I officials who'd been told that they were supposed to meet with me by Ambassador Sondland. I mean, some of it was comical, but it was also, for me and for others, deeply concerning. And I actually went to our Intelligence Bureau and asked to have I sit down with him and explain that this was a counterintelligence risk, particularly giving out our personal phone numbers….
He was meeting with, for example, [redacted] officials that we had derogatory information on that he shouldn't have been meeting with, or he was, you know, giving out his phone number and texting to, you know, regional officials, for example, the Prime Minister of [redacted] who he met at a meeting in Brussels. All of those communications could have been exfiltrated by the Russians very easily….
Debate Over Zelensky-Trump Meeting
And people, you know, in these circumstances were not satisfied with perhaps a pull-aside at a larger event like the G-20 or the UN General Assembly. [Ukrainians] wanted to have a White House meeting, if at all possible.
Q: Did anything happen in that meeting that was out of the ordinary?
Hill: Yes. At one point during that meeting, Ambassador Bolton was, you know, basically trying very hard not to commit to a meeting, because, you know and, again, these meetings have to be well-prepared. They're not just something that you say, yes, we're going to have a meeting without there being a clear understanding of what the content of that meeting is going to be….
White House Meeting in Exchange for Investigations
Then Ambassador Sondland blurted out: Well, we have an agreement with the Chief of Staff for a meeting if these investigations in the energy sector start. And Ambassador Bolton immediately stiffened. He said words to the effect, I can't say word for word what he said because I was behind them sitting on the sofa with our Senior Director of Energy, and we all kind of looked up and thought that was somewhat odd. And Ambassador Bolton immediately stiffened and ended the meeting….
And Ambassador Sondland said to Ambassador Volker and also Secretary Perry and the other people who were with him, including the Ukrainians, to come down to there's a room in the White House, the Ward Room, to basically talk about next steps. And that's also unusual. I mean, he meant to talk to the Ukrainians about next steps about the meeting. And Ambassador –
Q: The White House meeting?
Hill: The White House meeting. And Ambassador Bolton pulled me back as I was walking out afterwards and said: Go down to the Ward Room right now and find out what they're talking about and come back and talk to me. So I did go down. And I came in as there was obviously a discussion underway. And there was a very large group of people in the room. They were the aides to the Ukrainian officials, Mr. Yermak and Mr. Danylyuk. There were a couple, at least two State Department aides who had come over with Ambassador Sondland. There was Ambassador Volker's aide, and there were a couple of other people….  And there was also our director for Ukrainian affairs. And Ambassador Sondland, in front of the Ukrainians, as I came in, was talking about how he had an agreement with Chief of Staff Mulvaney for a meeting with the Ukrainians if they were going to go forward with investigations. And my director for Ukraine was looking completely alarmed. And I came in again as this discussion was underway. Mr. Danylyuk looked very alarmed as well. He didn't look like he knew what was going on. That wasn't the case with Yermak. And I immediately said to Ambassador Sondland: Look, we can't discuss the meeting here with our Ukrainian colleagues. Ambassador Bolton sent me down to ask you know, kind of to make sure that you understand that we'll be talking about the meeting. We'll obviously be looking into this, but that we can't make any commitments at this particular juncture because a lot of things will have to be worked through in terms of the timing and the substance. And Ambassador Sondland cut me off, and he said: We have an agreement that they'll have a meeting. And I said: Look, we cannot discuss this in front of our colleagues. You know, we have to talk about, you know, the details of this. And he said: Okay, okay, I get it. And he asked the Ukrainians to basically leave the room. So they basically moved out into the corridor. And I said: Look, I don't know what's going on here, but Ambassador Bolton wants to make it very clear that we have to talk about, you know, how are we going to set up this meeting. It has to go through proper procedures….
"Drug Deal"
And I went back to talk to Ambassador Bolton. And Ambassador Bolton asked me to go over and report this to our NSC counsel, to John Eisenberg. And he told me, and this is a direct quote from Ambassador Bolton: You go and tell Eisenberg that I am not part of whatever drug deal Sondland and Mulvaney are cooking up on this, and you go and tell him what you've heard and what I've said. So I went over to talk to [National Security Council general counsel] John Eisenberg about this….
I told Ambassador Eisenberg that Ambassador Bolton had instructed me to go over there right away. And I gave him the details of what had transpired in the meeting in Ambassador Bolton's office and then what I had overheard as I came into the Ward Room and that my, you know, kind of primary concern for me personally was the fact that Ambassador Sondland was saying all of this in front of foreign nationals. Now, the Ward Room is located right beside the Navy mess. It's inside really the secure spaces of the White House. Ambassador Sondland said he had requested this room through the Chief of Staff's Office, because I was a bit surprised that they had this room…. And when he pushed them also out of that, they were basically standing in a space between the Navy mess and the White House Sit Room. So this was an awkward setup, to say the least. So I also expressed those concerns to John, that then foreign nationals, you know, are just standing around in the corridor outside the Ward Room by the doors into the Sit Room….
As you're aware, there was an effort to streamline the National Security Council. [Redacted]. So, basically, we didn't replace people when they rotated out of detail. So some people had enormous portfolios….
I did not write Anonymous. I am not Anonymous…
And I said, who has sai d you're 'in charge of Ukraine, Gordon? And he said, the President. Well , that shut me up, because you can't really argue with that. But then I wasn't to be honest, I wasn't really sure….
Red Flags
And Ambassador Bolton made it very clear that nobody should be talking to Rudy Giuliani, on our team or anybody else should be….
I had a discussion with George Kent…. warning him that I was very worried about this whole engagement between Sondland and Giuliani and with Kurt and that he should be mindful of this, and I thought that it was starting to take on different dimensions, including, you know, this reference to, you know, energy corruption…. And on the very last day, on the 19th, I had a phone call with Ambassador Taylor relating everything that I knew at that point. I was sort of sending out red flags for him and telling him, there's a lot of stuff going on here that we have no insight into and that you need to, you know, kind of, figure out and get on top of this….
And I told him at that point that Ambassador Sondland had told me that he was in charge of Ukraine. And that was also news to Ambassador Taylor….
And this is when Sondland, who is, you know, a fairly big guy, kind of leaned over across Ambassador Bolton, because I could see that from where I was sitting, and said to the Ukrainians and back to Ambassador Bolton, but we've already got, you know, kind of an agreement on a meeting….
In other words saying, I actually have, you know, some completely separate agreement about a meeting, you know, kind of you're stonewalling kind of thing….
[Mr. Eisenberg's reaction] He was also concerned. I mean, he wasn't aware that SondIand, Ambassador Sondland was, you know, kind of running around doing a lot of these, you know, meetings and independently. We talked about the fact that, you know, Ambassador Sondland said he'd been meeting with Giuliani and he was very concerned about that. And he said that he would follow up on this. He has frequent meetings with Ambassador Bolton and had frequent meetings with Ambassador Bolton and also with Charlie Kupperman, our deputy National Security Advisor, both of whom, you know, were fully cognizant of everything that was kind of going on and churning around. I'd already expressed concerns to all of them about the removal of Masha Yovanovitch. I mean, I'd gone to talk all the way up my chain expressing my concerns and, you know, basically anger that this had happened. I'd also talked to the Vice President's staff, to General Kellogg, who was the person who'd hired me and who, you know, I'd previously reported to in the first year of the administration, about these concerns as well…
[Block on military aid for Ukraine] And we were told that it actually came as a direction from the Chief of Staff's office….
Russian Meddling
I am very confident based on all of the analysis that has been done and, again, I don't want to start getting into intelligence matters that the Ukrainian Government did not interfere in our election in 2016….
But I'll just say that this particular Russian administration, run by somebody who is an incredibly, you know, well-skilled KGB operative, is something that you just don't mess with….
And, again, as I've said, corruption is our Achilles heel here in the United States. And I am shocked, again, that we've had the failure of imagination to realize that the Russians could target us in the same way that they use corruption in Ukraine, Belarus, Moldova, Armenia, Georgia. We, unfortunately, by not cleaning up our own act, have given them the doors in which they can walk through and mess around in our system….
And given the size of the country and, you know, the size of the population, Ukraine could actually potentially over time become a formidable military power, like the Poles were already becoming in Eastern Europe. And so there was a plan there. So I, you know, everybody changes their mind, you know, and kind of learns things, I, you know, was basically persuaded that, you know, this was actually worth doing, even though I still had qualms about Russian escalation dominance and was worried about how this would be provided and making sure not to provoke the Russians.
…. myself and Ambassador Bolton and, you know, some other parts of our team did not believe we should be having a meeting with President Zelensky I mean "we" writ large as the U.S. Government at the highest levels -- until we were very sure how the Ukrainian Rada parliamentary elections would play out. And also, then, we could be really sure which, you know, nothing is ever really sure about how much Zelensky was going to be under the influence of various oligarchs.
And, again, I was concerned, as was Ambassador Bolton, that there was all this extraneous activity going on that would one way or another impact on this meeting in ways in which and this is actually my worst nightmare, what's happening now, that this could, you know, basically spin out and put, you know, kind of the United States in a very bad position because I did not know exactly what Mr. Giuliani was doing. So we are now living my worst nightmare….
Name-Dropping?
It is entirely possible that [Sondland] was name-dropping the President. There were many times where I mean, he was a shocking number of times in Washington, D.C., to the point where several people said to me: Is he ever in Brussels?
…. [Sondland] spent a long time working on I for a while and actually made a huge mess-up because he was given a piece of information from the Prime Minister that he should have actually handed over to State Department. He sat on it for 3 months. And people at the State Department had meetings that were pertaining to that piece of paper, and it had never actually been handed over. And the thought that their counterparts were either, you know, kind of insane or deliberately obfuscating on the issues that they kept raising….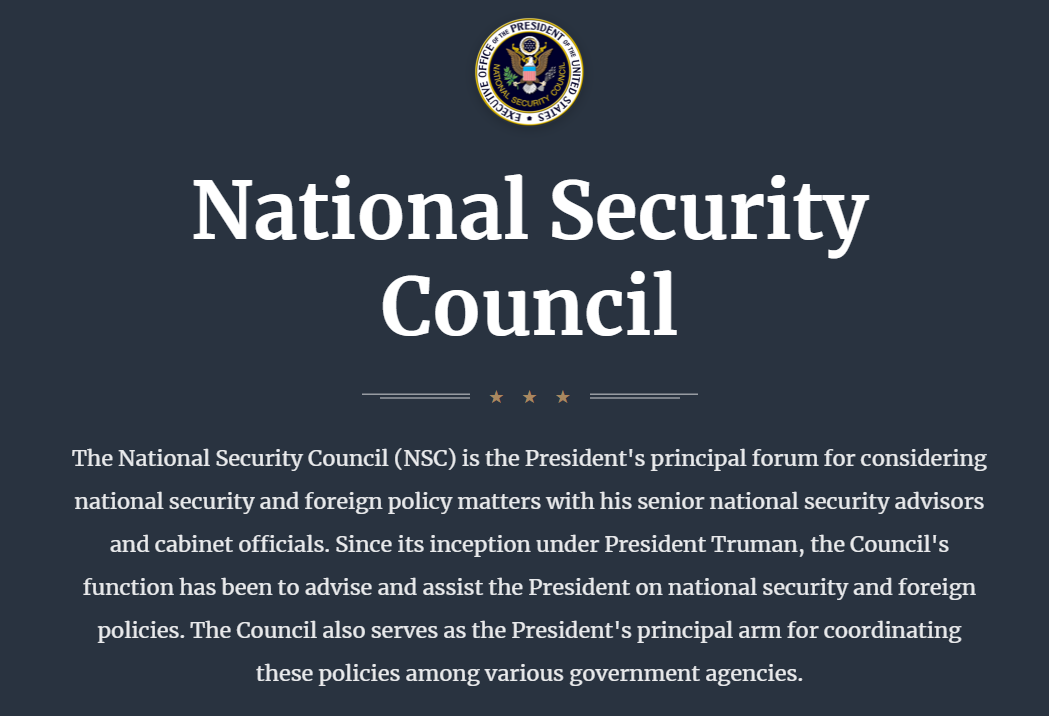 Worst Nightmare
Q: And with respect to the investigations, I just want to be very clear, did you have an understanding of which investigations in particular Rudy Giuliani was pushing or pressing the Ukrainians on, and when did you come to realize that?
Hill: It was really in that period of late May after Masha Yovanovitch had been removed where it became clear that it was Burisma. And it was being couched in the context of energy investigations, but it was primarily focused on Burisma.
Q: And did you ever come to understand that Rudy Giuliani was also pressing the Ukrainians to investigate matters related to purported Ukrainian interference i n the 2016 U.S. Presidential election?
Hill: Only based on what he was saying himself on the television….
And that's what I mean about my worst nightmare, is having Ukraine become politicized I'm sure it's the Ukrainians' worst nightmare as well – to become politicized in the way that Russia has become politicized in all of our discourse. And so, at that point, I saw all of the above being bundled together: somebody's nefarious business interests, conspiracy theories about George Soros or the alternate retellings of what happened in 2016, and then also, potentially, you know, digging up dirt on candidates, based on what Giuliani himself was saying, just to be very clear.
Q: Right. But did you also have an understanding that Giuliani was working and self-proclaiming to be the agent, essentially, of the President of the United States?
Hill: Yes, of course, I was aware of that….
I mean, we put sanctions, as a government and as the U.S. Congress put in place, against Russia because of Russia's annexation of Crimea and the starting of the war in the Donbas. The Europeans came on board with those sanctions and have been tightly coordinating with us…
Europe Questioning US Intentions
The Europeans have started to see that many of these issues, including sanctions that we've put on against Russia from 2016 onwards and now many of our machinations about Ukraine, are nothing more than our own domestic political games now. So I was very disturbed and distressed in my last few weeks at the NSC in discussions that I had with Europeans….
[CAATSA sanctions] And all of the Ambassadors came to talk to us, very concerned about the impact that this was going to have on their countries and on, you know, major workforces, massive employment, if the sanctions were done to the narrow letter of the law….
Q: Do you know whether Ambassador Bolton or Secretary Pompeo ever tried to rein in Ambassador Sondland?
Hill: Ambassador Bolton complained about him all the time, but I don't know whether he tried to rein him in because, again, Ambassador Sondland isn't in his chain of command…. Ambassador Sondland had told people that he'd called me and spoken to me about an issue, but he wouldn't relate what I'd told him. He'd just then proceed to go ahead on the way that he wanted to proceed anyway by just simply saying: 0h, I talked to Fiona… And I'd find out after the fact that he'd used my name, you know, as the basis of a phone call to just go forward and proceed with doing something….
[Kathy Kavalec] was nominated to be our Ambassador to Albania until an Albanian lobbyist group used a very tenuous tie that she had to Chris Steele to have her removed from the nomination. So this is another thing of somebody who was treated rather disgracefully. She had been instructed as part of her duties to meet with him….
Sometimes i t was obvious [leaking] was being done to settle scores internally, because there was blame apportioned to people who were not responsible for the leakage. And I firmly believe that one of the leakages of the preparation packages for, basically, a phone call with Putin was used to have General McMaster fired.
Sondland's extensive potentially self-appointed portfolio and that this could cause a whole range of problems, because we didn't have any oversight or insight, often, "into what he was doing….
Q: Did you ever communicate to Sondland your discomfort? I know you had talked about the one?
Hill: I did. I mean, I had that which is probably why Tim Morrison related to me that Ambassador Sondland was glad to see the back of me when I had come back again….
I grew up in a town that was very impoverished, and we didn't have textbooks. So I learned to take notes from basically first grade onwards, because, you know, otherwise, I wouldn't have learned anything. And so it's a habit as much as anything else…
Putin-Zelensky Meeting
 I encouraged a Putin-Zelensky meeting to the Russians when, you know, I was speaking to them as well.
Q: To what end? To, indeed, have Putin because for a period of time, Putin was refusing to acknowledge Zelensky as the new, legitimately elected President of Ukraine. And we had been encouraging we, writ large the Russians to adopt a different strategy towards Ukraine. And, ultimately, if Ukraine and Russia make peace, it has to be on Ukraine's terms, and it would be much better to be negotiated by Ukraine than, frankly, done by intermediaries. International mediation can only do so much….
But [Russia was] waiting, honestly and this is why it gets back to before, where Russia was looking for as much leverage over Ukraine as they possibly can. They were obviously waiting to see how things unfolded with the Rada, the parliamentary elections, which took place later on in July, and to try to see there how much leverage they would have over Zelensky. They were still holding on to the sailors from the Kerch Strait incident, and we'd been trying to push them to release them…. And it was very clear that the Russians were looking for anywhere to, you know, basically put Ukraine in a weaker position so that when they do finally sit down with them they'll have the upper hand and Ukraine will have, you know, little choice but to go along with, you know, many of the issues that were already on the table, of maximum autonomy for Luhansk and Donyetsk and basically having a veto over Ukrainian foreign policy, including any chance that Ukraine might have, somewhere off in the future, of their joining NATO or even becoming, you know, kind of a member state of the European Union at some point….
Q: On the issue of security assistance for Ukraine, are you familiar with the first sale of Javelins to Ukraine … back in 2018?
Hill: I am….
Q: Around the same time, are you aware that Ukraine stopped cooperating with Special Counsel Mueller's investigation?
Hill: I was not aware of that.
Q: 0kay. Are you aware that they also stopped four separate investigations of Paul Manafort around this same time?
Hill: I was also not aware of that.
Q: Are you aware that Ukraine allowed Konstantin Kilimnik, who was a witness in the Mueller investigation, slip across the border to Russia?
Hill: I was aware of that.
Kash Patel as Ukraine Director
…I went to talk to Charlie Kupperman, who was going to be taking part on our behalf sitting in on the debriefing for the President. And I said: Apparently, the President may think that Kash Patel is our Ukraine director, and I just want to make sure there's no embarrassment here… And I said: That probably means that AIex Vindman, our Ukraine director….And then I went back to my office and started looking at all my distro lists to see, you know, kind of whether Kash was on any of the maybe I'd missed out… that he had some special, again, Ambassador Sondland-like representational role on Ukraine that I hadn't been informed about…, but I raised concerns with Charlie Kupperman about that…. Charlie Kupperman led me to believe that it probably not was a mistake, and he didn't want to get into personnel issues….
I'd never had any one-on-one interaction with [Kash Patel], and he'd not been attending any of our Ukraine meetings. He was on the general distro f or his directorate. But I started to worry that he'd been sending some of our materials in an unauthorized fashion, so I made sure that he wasn't on any of our distros that could have been internally….
We had an awful lot of people in the early stages of the administration doing all kinds of things that were not in their portfolio….
It is a fiction that the Ukrainian Government was launching an effort to upend our election, upend our election to mess with our Democratic systems.
Q: But there could have been some Ukrainians that were interested in injecting information
Hill: And this appears to be a Ukrainian American, which we're also talking about Mr. Fruman and Mr. Parnas are Ukrainian Americans who were also trying to subvert our democracy and who managed to get one of our ambassadors sacked….
As I said, we found disparaging remarks made by pretty much every world leader and official at different points about the President….
US House of Representatives