New York Times: US Opposition to Breastfeeding at World Forum
The American Academy of Pediatrics and the World Health Organization recommend breastfeeding for the first six months of life "to achieve optimal growth, development, and health." US delegates defied longstanding research on infant nutrition at the UN-affiliated World Health Assembly in an attempt to weaken a breastfeeding resolution. "American officials sought to water down the resolution by removing language that called on governments to 'protect, promote and support breast-feeding' and another passage that called on policymakers to restrict the promotion of food products that many experts say can have deleterious effects on young children," reports Andrew Jacobs for the New York Times. "When that failed, they turned to threats, according to diplomats and government officials who took part in the discussions." US delegates threatened Ecuador, planning to introduce the resolution, with reduced military aid and trade. Russia instead introduced the resolution, with representatives expressing concern about a big country bullying small countries. The United States did not threaten Russia. US Health and Human Services offered a rationale that women who cannot breastfeed are stigmatized, and maintained the agency did not launch threats. The US health system stands out worldwide for its business model. Companies profit from warped incentives, bad habits and illness. – YaleGlobal
New York Times: US Opposition to Breastfeeding at World Forum
The US ignores decades of research on benefits, cost-savings of breastfeeding to battle World Health Assembly resolution; even formula makers are embarrassed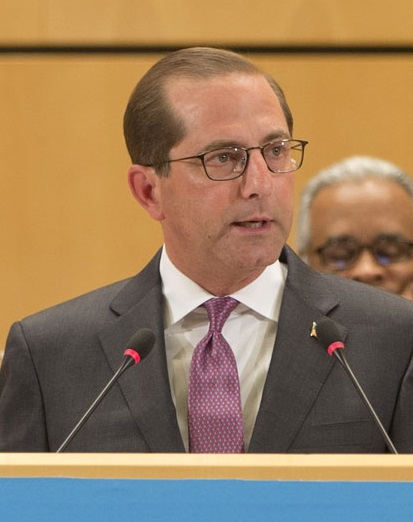 Read the article from the New York Times about the United States battling a resolution on breastfeeding at the UN-affiliated World Health Assembly.
Andrew Jacobs, a reporter with the Health and Science desk of The Times based in New York, previously reported from Beijing and Brazil. He also worked as a Metro reporter, with stints at the Style section and the National desk, covering the American South. His reporting for The Times has included such varied topics as the presidential campaign, the aftermath of the earthquake in China and the lead up to the 2008 Summer Olympics. Wesley Tomaselli contributed reporting from Colombia.
The American Academy of Pediatrics recommends:
Infants should be fed breast milk exclusively for the first 6 months after birth. Exclusive breastfeeding means that the infant does not receive any additional foods (except vitamin D) or fluids unless medically recommended.
After the first 6 months and until the infant is 1 year old, the AAP recommends that the mother continue breastfeeding while gradually introducing solid foods into the infant's diet.
After 1 year, breastfeeding can be continued if mutually desired by the mother and her infant.
The World Health Organization recommends:  
Infants should be exclusively breastfed for the first 6 months after birth to achieve optimal growth, development, and health.
After the first 6 months, to meet their evolving nutritional requirements, infants should receive nutritionally adequate and safe complementary foods while breastfeeding continues for up to 2 years of age or beyond.
© 2018 The New York Times Company