Saudis Threaten New Oil-Price War: WSJ
Oil prices plummeted in March when OPEC and non-OPEC producers including Russia could not agree on production cuts to stabilize oil prices. Producers opened the taps, and oil prices went into negative territory with worries over storage space. By April, 23 nations agreed to a 10 percent cut in output. But many producers depend on oil revenue for budget, and Saudi Arabia promised a new price war if OPEC members like Angola and Nigeria do not maintain limits. "The hard-line stance from OPEC's de facto leader risks a new flare-up within the Organization of the Petroleum Exporting Countries," reports the Wall Street Journal. "Angola and Nigeria mostly sell their light, highly prized crude to China and India.... A price war in China would be hard to contain and could easily affect global prices." The International Monetary has warned African oil producers to prepare for volatile oil prices and avoid over-spending. – YaleGlobal
Saudis Threaten New Oil-Price War: WSJ
As major producers look to curb output, Saudi Arabia takes a tough stance with OPEC laggards that don't slow production
Benoit Faucon and Summer Said
Read the article from the Wall Street Journal about Saudi Arabia urging OPEC members to maintain production limits.
Benoit Faucon covers OPEC and the oil industries of Iran, Libya, Nigeria and Algeria. He has also strayed into investigative stories such as pharmaceutical counterfeits, money laundering or terror finance. Summer Said writes about energy from The Wall Street Journal's Middle East bureau.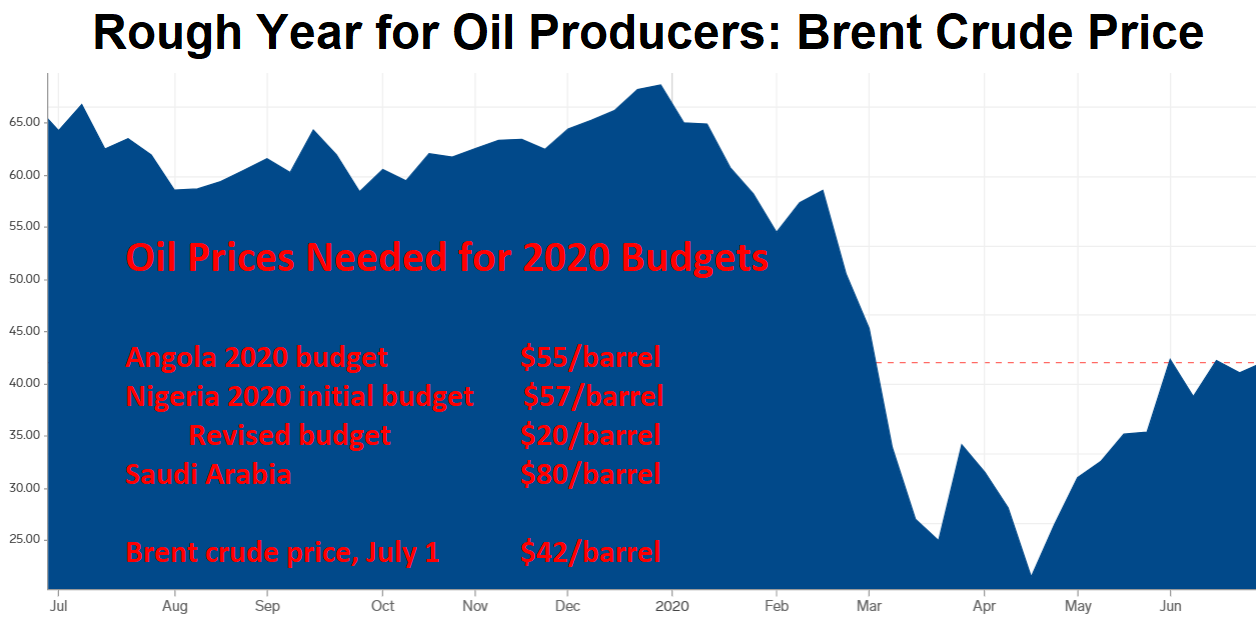 Copyright ©2020 Dow Jones & Company, Inc. All Rights Reserved.