US Rivals Return Fire on Human Rights: Reuters
More than a week of protests over the death of a handcuffed man in police custody bring global scrutiny of US policies and racial relations, and "nations stung by American criticism over the years return fire and accuse Washington of double standards," reports Reuters. China and Iran, criticized for human rights abuses by the US secretary of state, spoke out against police treatment of George Floyd. Both China and Iran have issued brutal crackdowns on peaceful protests by their citizens. June 4 marks the 31st anniversary of China's crackdown on massive Tiananmen Square protests, an event that China resists even acknowledging. After a US State Department spokesperson criticized China's new security law for Hong Kong, a Chinese counterpart tweeted "I can't breathe," the words used by Floyd as he died. Iran's Ayatollah Ali Khamenei suggests the words fit as a slogan for any nation that has crossed the United States. In cities throughout Europe, thousands join protests to support the Black Lives Matter movement. – YaleGlobal
US Rivals Return Fire on Human Rights: Reuters
China and Iran, often targeted by the United States for human rights abuses, criticize the nation for its policies and racial relations
Cate Cadell, Humeyra Pamuk and Parisa Hafezi
Read the article from Reuters about human-rights criticism from US Chinese and Iranian leaders.
Reporting was by Cate Cadell in Beijing, Humeyra Pamuk in Washington and Parisa Hafezi in Dubai.
Read about China's crackdown on the 1989 Tiananmen Square protests from History.com: The student-led protests called democracy and in China. The country declared martial law and on June 4, the military fired live rounds into the large crowd: "Reporters and Western diplomats there that day estimated that hundreds to thousands of protesters were killed in the Tiananmen Square Massacre, and as many as 10,000 were arrested." China continues to censor online discussions about the event to this day.
Read about Iran's crackdown on protesters in December 2019 and June 2009.
Also, read about Black Lives Matter protests in Finland from Helsinki Times.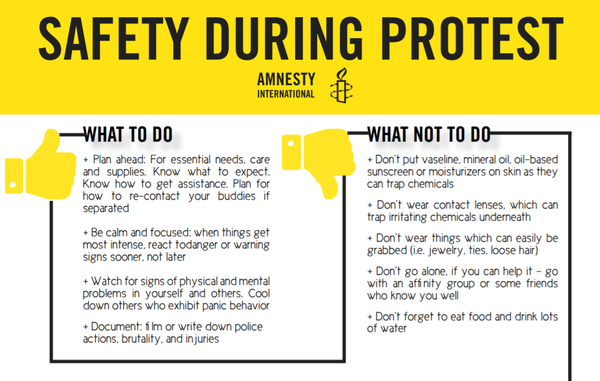 © 2020 Reuters. All Rights Reserved.