Sewage Reveals Covid-19 Totals: New Haven Register
Analysis of human waste could become a Covid-19 surveillance tool, providing early warnings about increases in cases and hotspots. An analysis of solid waste from a New Haven waste-treatment facility over 40 days shows that the amount of SARS-CoV-2 found in samples correlates with testing totals and hospitalizations, reports a multidisciplinary team of researchers with Yale University and the Connecticut Agricultural Experiment Station. Research shows the virus is present in the stool of COVID-19 patients as weel as in untreated wastewater. The amount of virus correlated with hospitalizations three days later, and researchers suggest that, as governments lift lockdowns, regular testing of solid waste could provide early warnings of new waves of infection and signal the need for more individual testing. – YaleGlobal
Sewage Reveals Covid-19 Totals: New Haven Register
Analysis of sewage can provide early alerts on spikes in nearby Covid-19 cases, reports Yale and Connecticut Agricultural Experiment Station research study
Ed Stannard and Justin Papp
Read the article from the New Haven Register about analysis of human waste that could provide an early warning on increases in infections.
Ed Stannard is a general assignment reporter whose beats include Yale University, religion, transportation, medicine, science and the environment.
Justin Papp is a general assignment reporter at the Norwalk Hour, covering a variety of topics including arts and culture, education and housing.
Mary O'Leary and Ben Lambert contributed to this story.
Read "SARS-CoV-2 RNA Concentrations in Primary Municipal Sewage Sludge as a Leading Indicator of COVID-19 Outbreak Dynamics" by the team of researchers with Yale University and the Connecticut Agricultural Experiment Station: "Jurisdictions can use primary sludge SARS-CoV-2 concentrations to preempt community outbreak dynamics or provide an additional basis for easing restrictions, especially when there are limitations in clinical testing."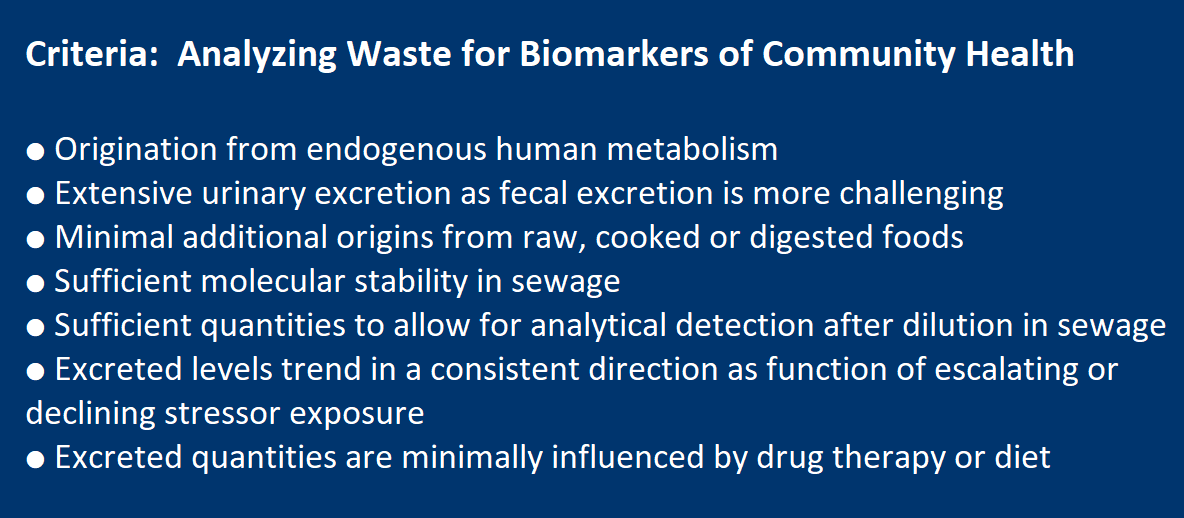 Researchers can track human waste for biomarkers that offer insights on community health. Read "Monitoring Wastewater for Assessing Community Health: Sewage Chemical-Information Mining" from Science Total Environment, 2017.
The article suggests that such analysis can pose ethical concerns: With Bio Sewage Chemical-Information Mining, or BioSCIM, "perhaps some cities or communities would want to avoid notoriety for being labeled as 'unhealthy', especially if being compared against a nearby city or adjacent community…. Even if BioSCIM were eventually shown to be a valuable tool for quickly and inexpensively monitoring community health, any widespread deployment could be thwarted by public misperceptions or by inadequate controls on unethical use; two of many possible examples might be the surreptitious monitoring of a community's sewage for the purpose of depressing its property values or to show that local industrial point sources of known hazardous pollutants are not correlated with bio-markers of disease."
© Copyright 2020 Hearst Media Services Connecticut, LLC