Blood Spilled on China-India Border: Diplomat
A standoff punctuated with frequent clashes in recent weeks along the Line of Actual Control turned violent with the death of 20 Indian soldiers in Galwan Valley in Ladakh. China did not release casualty figures. Indian sources suggested as many as 40 Chinese died in brutal hand-to-hand combat that did not involve firearms. Both India and China claim the area. The battle occurred with border negotiations underway along with reports of reduced tensions. On June 6, both sides agreed to "peacefully resolve the situation," scheduling partial disengagement of troops and more talks. "The death toll is expected to rise as dozens of other soldiers are battling for their lives," writes Sudha Ramachandran for the Diplomat. She reports the conflict was the deadliest for India and China since 1965 and the first loss of life along the Line of Control since 1975. "The entire India-China border is disputed and the LAC is the de facto border between Indian- and Chinese-controlled territory." Both sides have been building roads nearby, and both accuse the other of attempts to distract from mishandling of the Covid-19 pandemic. – YaleGlobal
Blood Spilled on China-India Border: Diplomat
With dozens reported dead in the latest clash along the Line of Actual Control, Sino-Indian tensions are at their highest point in decades
Read the article from the Diplomat about a violent clash along the Chinese-Indian border.
Dr. Sudha Ramachandran is an independent journalist/researcher based in Bangalore, India. She writes on South Asian political and security issues.
Read more about the history of the border dispute from GlobalSecurity.org.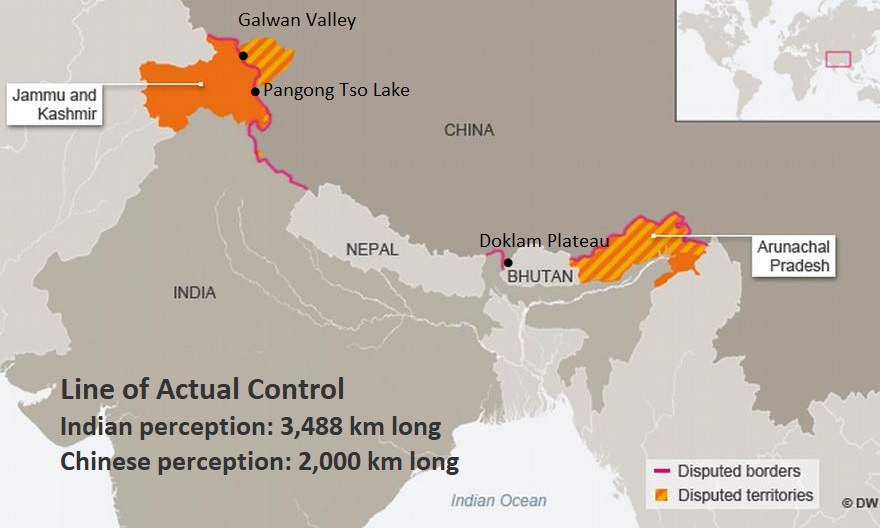 © 2020 DIPLOMAT MEDIA INC. ALL RIGHTS RESERVED.